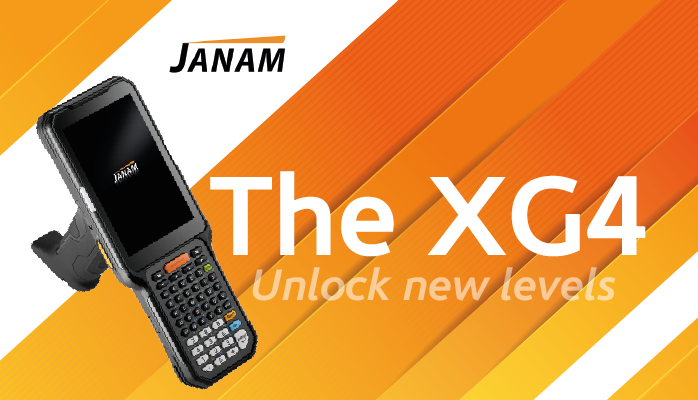 Workers can unlock new levels with the industrial-grade Janam XG4 Mobile Computer
Gone are the days where workers have to put up with devices slowing them down – the world today heavily relies on fast technology to provide great customer experiences and there is nothing more frustrating than when this isn't achievable.
In industries such as warehousing, manufacturing, distribution and retail, workers need products that not only come with impressive and high speed operating systems, but that take into consideration the environments in which they are used in.
The Janam XG4, is powered by Android 9 (Pie), the world's most popular mobile operating system. Not only that, it also offers industrial grade rugged specifications meaning that as well as being impressively light in weight, it can also withstand a 2.4m drop onto concrete.
Unique selling points
Powered by Android 9 (Pie) with Google Mobile Services and upgradeable to future OS versions
Part of Google's Android Enterprise Recommended' (AER) programme which provides an industry-best extended lifecycle
3" capacitive touchscreen protected by Gorilla Glass 3 and a choice of three highly functional keypads
Superior 1D/2D barcode scanning speeds and excellent reading capability for poorly printed barcodes, with the XG4-ER model for extended-range scanning
Reliable connectivity with dual-band WiFi and Fast Roaming for voice and data
Ultra-rugged yet impressively light and can withstand 2.4m drops to concrete and is sealed to IP65
Provides long-lasting power and allows users to rapidly swap a battery to eliminate downtime
Ideal for mobile workers across the supply chain, including applications such as inventory management, stocking and replenishment, shipping, receiving, cross docking and e-commerce fulfilment
The XG4 comes with a standard 2-year warranty that provides customers with the level of service they require, at no additional cost, with optional Comprehensive Service plans available to those who want to further extend their mobile computing investment.
To find out more about the XG4, please contact a member of our Sales Team on 01904 717180, or alternatively you can contact us via email at enquiries@varlink.co.uk.
View the full Janam range available at Varlink: https://store.varlink.co.uk/janamrange