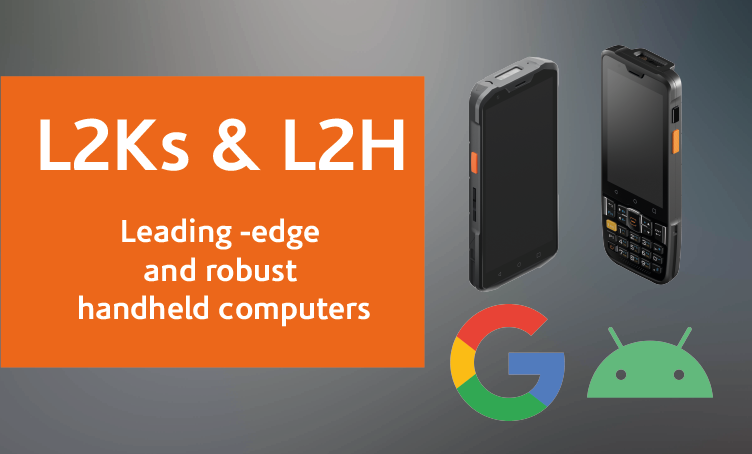 L2Ks & L2H – The Ultimate Rugged Android Handhelds With GMS
SUNMI renews its flagship Handheld Rugged Computer range with L2Ks and L2H, featuring GMS certification and latest technologies based on Android 11.
GMS certification guarantees extensive inter-operability between Devices and Services within the Google ecosystem. It ensures the security and compliance of Android based SUNMI OS for businesses leveraging Google Environment, Services and Apps in their solution.
Define a new classic for indoor and outdoor applications. L2K and L2H are two highly optimised devices for indoor and outdoor operations, bringing your work efficiency to the next level.
Respectively IP68 and IP67 certified, L2KS and L2H survive temporary immersion under water (1m) – Fully waterproof and dustproof for outdoor use in severe weather conditions. Resistant to 1.5m drop (L2H) and 1.8m drop (L2KS), these two devices are designed for a variety of very demanding use cases.
Speak to our Sales Team today to order yours on 01904 717180 alternatively, you can email us at enquiries@varlink.co.uk.