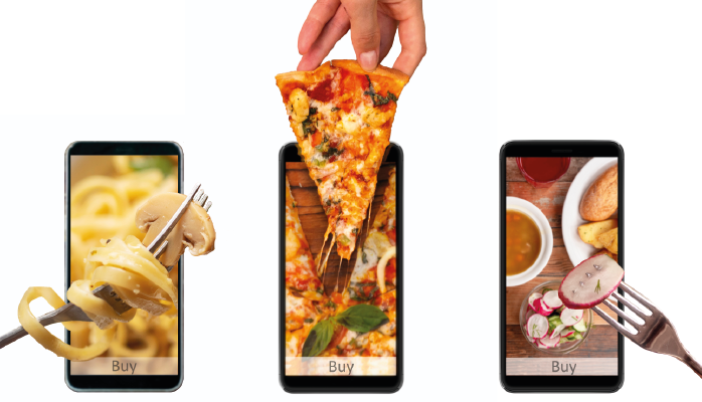 Coronavirus pandemic sees a large increase in online food ordering
In 2020 we saw the hospitality industry collapse due to lockdown restrictions, with restaurants, cafes, pubs and bars closing for dine-in across the UK.
Since then there has been a surge in online food ordering as many of these hospitality outlets have adapted their businesses so that customers can now order takeaway online and get it delivered to their door.
With consumers restricted within the confines of their homes, online ordering is one of the ways they can enjoy themselves and celebrate occasions such as birthdays and Valentine's Day.
Takeaway delivery was once viewed as a treat at the weekends but the pandemic has now seen consumers ordering throughout the week and at different times of the day due to them working at home.
Help your customers adapt to online ordering with the SUNMI handheld devices. The SUNMI handhelds offer a mobile point of sale solution, all at a low cost. Whether your customer needs a handheld to review and fulfil online orders, or one that also allows you to print order receipts, Varlink have the SUNMI device you need.
Speak to our EPoS Sales Team to discuss your SUNMI handheld requirements:
Declan Toland | 01904 717186 | Declan.toland@varlink.co.uk
Mo Rahman | 01904 717184 | mo.rahman@varlink.co.uk
View the SUNMI handheld range: https://www.sunmi.store/sunmi_handhelds