What is the Zebra Certified Refurbished Rental Programme
?
The Zebra Certified Refurbished Rental Programme provides your customers with 100% tested, 100% certified refurbished devices that offer an efficient, economical and environmentally friendly option to keep customer operations running smoothly while they plan for future technological refreshes.
Zebra reclaims and refurbishes Zebra devices for reuse with a seamless transition so your customers can have peace of mind knowing their business will continue to operate with devices refurbished with Zebra expertise and quality.
Each Zebra-certified refurbished device undergoes a rigorous process, during which the operating system is reloaded and the functionality is tested, repaired (if required) and reset to factory settings. Refurbished devices come with operating system software and authorised software licenses to assure seamless, uninterrupted functionalities.
Additional software applications and software support services can be provided upon request.
Zebra make sure their certified refurbished devices perform like new, with new batteries included and no clearly visible cosmetic damage to the device, plus a 90-day warranty backing and the option of purchasing one or two years of Zebra OneCare® service.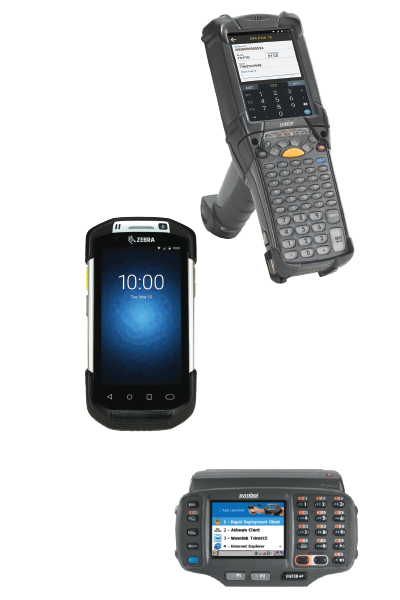 What is included in the testing process
?
24-step refurbish testing checklist:
Scanner
Visual inspection
ESN
Configuration
Keyboard
Display
Touch panel
Backlight
Backlight brightness
LED
Speaker
Microphone
Real-time clock (RTC)
SD slot
Charging
Bluetooth
WLAN
Cradle power
Backup battery
Integrated sensor technology (IST)
Trigger
IO communication
Operating system loaded
Reset to factory condition
If you are interested in the Zebra Certified Refurbished Rental Programme, please fill out the form below so we can get in touch and start the process with you.
Please note: You will need to fill out an authorisation form from Zebra to be approved for the rental programme. We will provide you with this.
"End users" are the intended ultimate end users of refurbished products for their own internal use and not for resale.

"Refurbished Products" are not new Zebra products that, at some point or another, after original shipment from the factory, have been repaired, reconditioned, cleaned and/or otherwise updated with any hardware, software or repair work, and are offered for resale by Zebra to Resellers under PartnerConnect T&Cs.

Zebra's Product Access Rules, as previously published in the applicable PartnerConnect Program guides, apply to Refurbished Products as well.

Refurbished Products are intended to supplement the End User's installed base of the same Zebra product when such End User is not ready to migrate to the next generation platform and needs additional or replacement units.

Refurbished Product prices are determined between the direct parties involved in each transaction.

Refurbished Products must be offered for sale by the Reseller as "Zebra Certified Refurbished" in accordance with the terms of the Zebra Certified Refurbished Device Programme.

Resellers must report opportunities in which Refurbished Products are sold as per the Zebra's POS reporting requirements.