Introducing the SUNMI V3 MIX – All-in-one Enterprise Tablet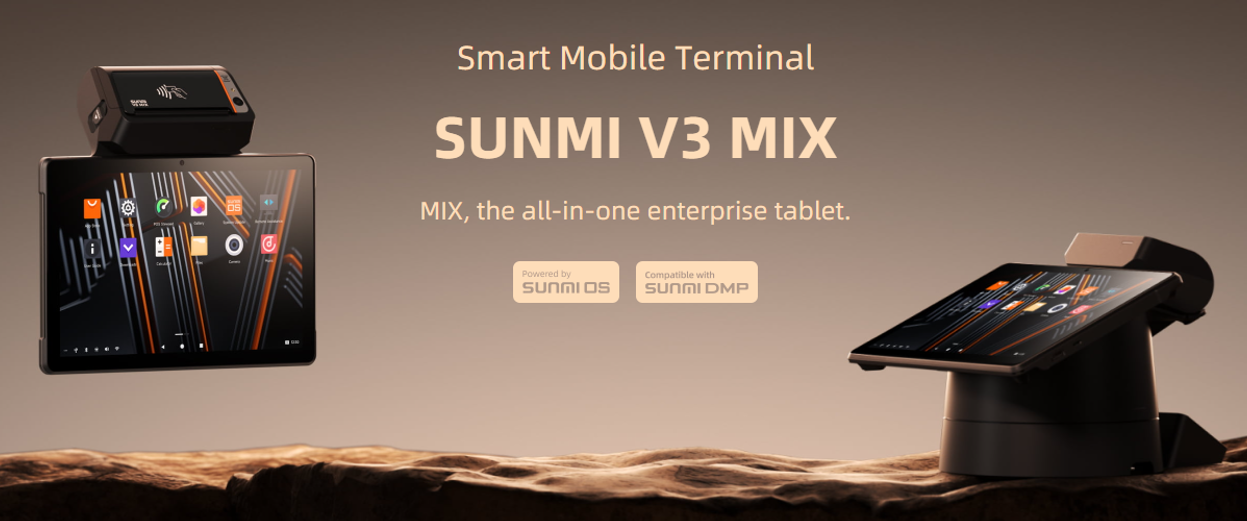 SUNMI have just launched their latest innovation, and perhaps their most complete POS solution to date, the SUNMI V3 MIX.
Featuring a 10" high-resolution display, integrated 1D/2D scanner, NFC card reader and built in high speed thermal receipt printer, the V3 MIX is the ultimate all-in-one enterprise tablet for retail and hospitality.
The Qualcomm hexa- core processor with 4GB RAM + 32GB ROM, provides unmatched performance, whilst the ergonomically designed lightweight aluminium-magnesium alloy frame and in-cell touchscreen offers style, comfort and considerable durability.
The SUNMI OS has also seen an upgrade to Android 13, optimising the overall performance for better compatibility and security. Plus, the addition of the built-in high-speed thermal printer, reduces check out time and enhances payment efficiency.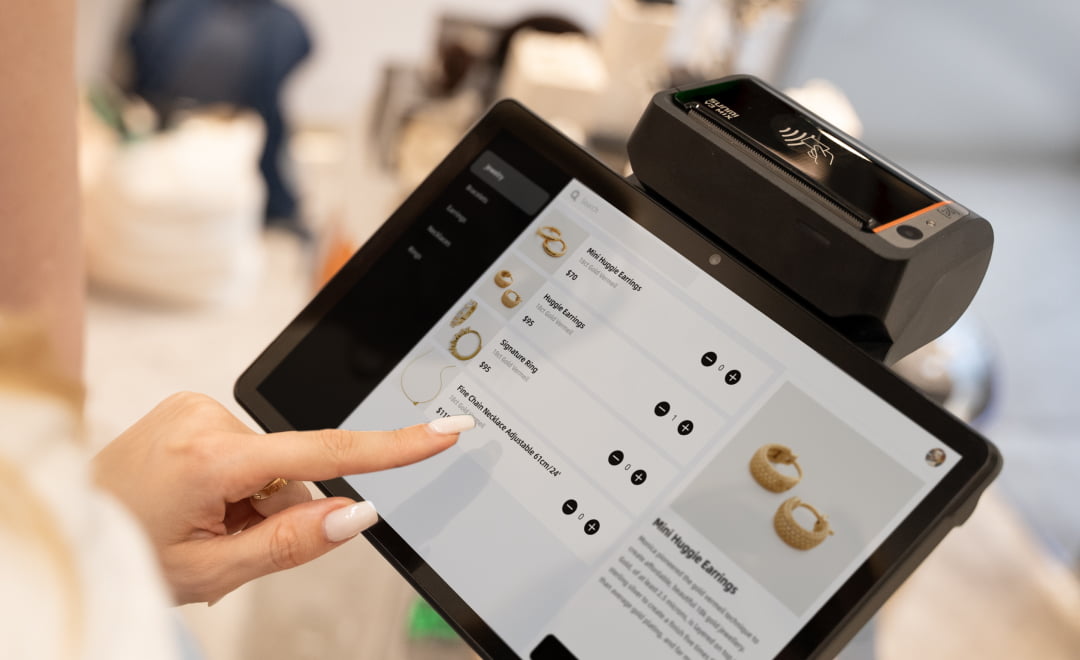 With order management, item scanning, payment processing, and bill printing all on a single tablet, the V3 MIX is perfect for bars, restaurants, cafes and all types of retailers.
The specially designed rotatable cradle is an optional extra that enables the addition of cash drawer, handheld scanner and USB customer display accessories so the V3 MIX can adapt to the customers' POS needs.
To discover the next generation of SUNMI POS solutions, you can now view the new SUNMI V3 MIX, with accessories, on the Varlink store here.
Alternatively, you can speak with our sales team on 01904 717810 or contact us by email at enquiries@varlink.co.uk.