Why Partner with Varlink
.
At Varlink, we supply the devices that help develop and support businesses as they grow. Our expertise comes from listening to you and understanding the needs of your customers, which means we offer Solution Providers the perfect tools for the job. Drawing from our extensive range of manufacturers and products, there isn't a problem we can't help solve.
Get in touch and find out how you can partner with Varlink on 01904 717180. Alternatively you can email us at enquiries@varlink.co.uk.
Trusted Hardware Suppliers
We've been chosen by many leading manufacturers as their approved UK distributor. The strong relationships we have built with our suppliers over the years, means we are in the perfect position to supply the hardware to meet your needs.
With over 20 leading brands to choose from in Auto ID, Mobile Computing, Print, EPoS and more, we have everything you need, all in one place.
Did you know that all our stock is held in our UK warehouse? That means that any in-stock item is ready to ship out to you today! Simply place your order by 5:15pm Monday through Friday and your order will be shipped out the same day.
Hands On Experience
Our experienced staff have the answers to any questions you may have about selecting your hardware, but we know sometimes that's not enough. Sometimes you need to see technology in action, and that's not a problem. Our Project Support Team are on hand to offer technical consultancy, conduct training and provide product demonstrations that allow you to trial the most suitable products yourself. We find this is often invaluable in the decision making process.
With You All The Way
Varlink – Supplying Hardware since 2005
Our UK based distribution and support network means we can supply and manage your hardware needs faster. We're your local distributor, delivering to the UK from the UK, which cuts service time and the cost to your business. Our support team, also based at our UK head office, are on hand whenever you need them, ready to give technical and commercial advice.
Ensuring you get the right hardware for your customers is our number one concern. That's why we stock over 20 leading brands, ensuring we have everything you need, when you need it; supplying hardware to you so that you can grow your business.
This means you can be sure that your pipeline is managed accordingly, so the products you need are ring-fenced for when you need them which protects your investment through deal registration and secures pricing support.
Need help with selecting your hardware? Speak to a member of our Project Support Team who will be happy to help.
With delivery options across the UK Mainland, Northern Ireland, Eire and Highlands and offshore islands, we cover the entire UK, and then some.  Check out our delivery options here.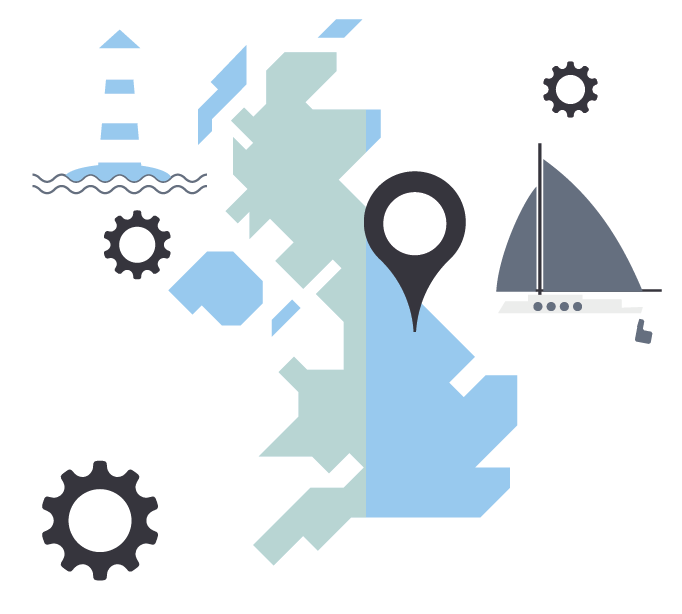 Supporting Your Hardware
.
Always On Hand
For Varlink, our service doesn't stop at the door. Our UK based support team are there to provide pre and post sales technical assistance. This expert aftercare is there to help you get the most out of all your devices, supporting your hardware whenever you need us.
The help we offer includes:
Your Dedicated Account Manager who is always on hand to assist with any pre or post purchase questions.
Our Technical Support Team can be contacted any time between 9am and 5:30pm Monday through Friday for any technical support.
For more details on technical support, including:
Requesting Returns
Dead on Arrival / RMA Returns / WEEE Returns
WEEE Registration
Downloads
Reference Guides
Flexible Finance Facilities
.
Our partner approach extends to the Finance Facilities we offer to you; we know that not only are no two businesses the same, but neither are two projects. Sometimes what you need the most from your supplier is flexibility and this is where our hands-on approach and ability to make decisions fast really pays dividends for you.
Credit Facilities
We work with you to optimise cashflow with credit facilities providing a limit based on your company's position. Our standard credit terms of 30 days from the date of invoice, support you in closing more sales opportunities.
Pre-Payment Proposition
Pre-payment is also an option, we accept payments from all major debit and credit card providers (excluding American Express). Not only this, but we do not charge you extra for making payment by credit card.
Project Financing
For specific projects, we begin by looking at what is going to be required and what we need to do in order to enable you to close the deal; we're happy to talk about extended credit terms or structured terms which enable you to win the business.
Account Visibility
Managing your account could not be easier. Login to our store website and you can access your invoices the day after your order ships or view a total statement so you always know where you are.
Varlink are a specialist importer of hardware and we can offer you:
High quality hardware from leading manufacturers
Demo equipment
UK-based technical support
A named Account Manager
All importation and legislation covered
For more information call a member of our Sales Team on 01904 717180 or alternatively you can email enquiries@varlink.co.uk.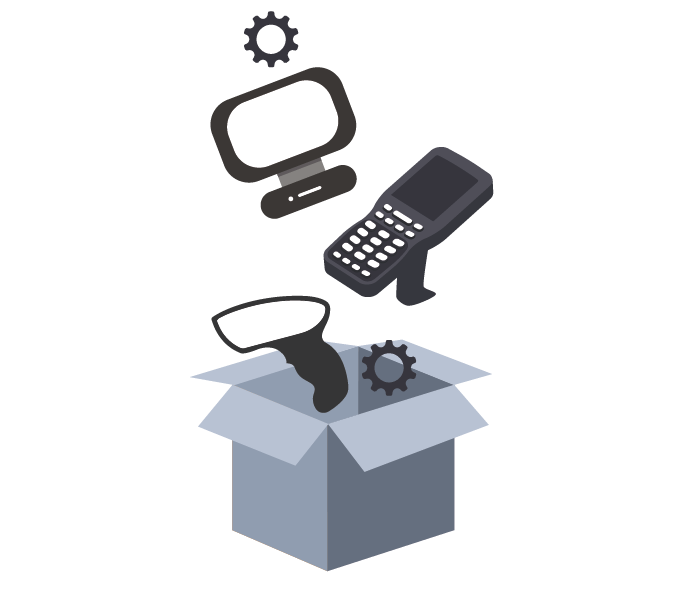 Varlink are a truly trusted partner to our customers, because we build relationships not just opportunities. We believe in always going the extra mile, and offering our customers more than they could ever expect. From Marketing services to Flexible Finance Facilities to our online store which is stacked full of product information, we're there to offer expert advice, support and even keep our clients updated on the latest developments within the market.
Our annual MTM (Meet the Manufacturer ™) event even offers our customers the opportunity to meet the manufacturers in person and discuss what the future holds. It's always a grand occasion, taking part in a different venue each year, MTM provides fantastic opportunities to meet with the Varlink Team, our manufacturers and other customers.