So, what is VisibilityIQ™
?
VisibilityIQ™ is a portfolio of tools that generates data-driven, actionable insights about Zebra devices, that allows workers to leverage the most from their assets. Powered by Zebra Savanna™, the breakthrough data intelligence platform.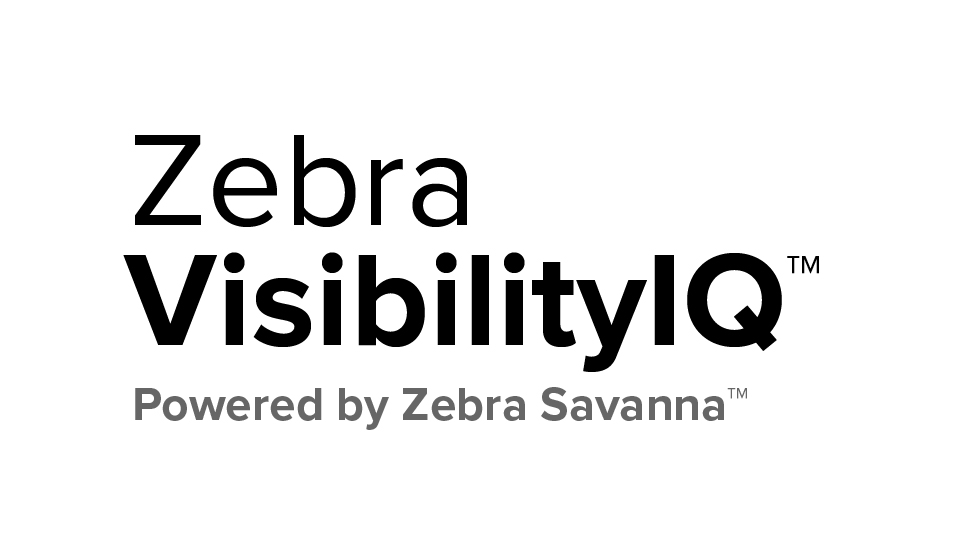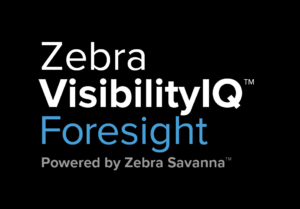 View mobile device health. Manage battery health. Protect health of printers.
VisibilityIQ™ Foresight goes beyond what a MDM alone can offer. It pulls data from more sources than any other service, aggregates big data onto a single, colour-coded, cloud-based pane of glass and then instantly translates it into action-ready insights.
But it doesn't stop there. It collects historical data for predictive intelligence. That's how workers can catch problems before they impact business and accurately forecast future needs for smoother operations.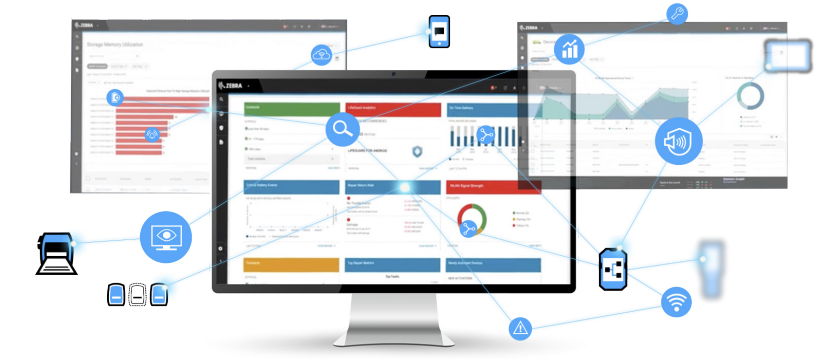 Users can understand their entire fleet of mobile computers in one comprehensive view to prevent employee and device downtime. Know the state of device health and utilisation while getting historical trends and analytics to plan for device repair or replacement.
Users can eliminate mid-shift battery swaps with data on remaining life of device batteries, inventory levels and which batteries need to be taken out of circulation and replenished.
Users can keep track of the health of their mobile or stationary printers. Save time and repair costs by avoiding physical site visits for your printer issues and instead locating with remote health insights.
What if my customer has an MDM system already
?
VisibilityIQ™ Foresight complements your customer's system by integrating with their MDM to extract data and combine with Zebra data to provide actionable insights your customer's MDM can't provide on its own.
If they don't have an MDM, VisibilityIQ™ Foresight can share device insights alone.
Configure
Deploy
Update
Provision
Monitor
Diagnose
Troubleshoot
Streamline operations
Improve health
Balance device location
Fleet utilisation
Device availability
Maximise ROI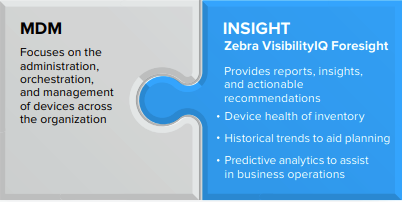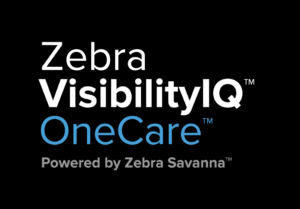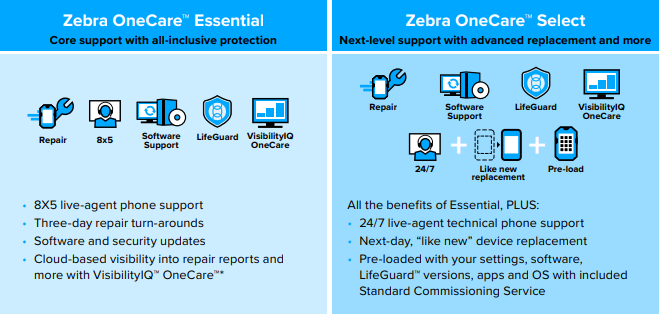 VisibilityIQ™ OneCare™* is included as a benefit of Zebra OneCare™ expert maintenance plans, designed to eliminate unplanned device downtime and unbudgeted repair expenses. In addition to repair, technical support, and software support, you can get insight into all your support activities such as device repairs, technical issues and LifeGuard™ security and more, using cloud-based VisibilityIQ™ OneCare.
*Included in Zebra OneCare™ maintenance plans for Zebra mobile computers and scanners.
Detailed visibility beyond repair
.
Zebra's included cloud-based VisibilityIQ™ OneCare™ dashboard provides insight into a series of technical support, contracts, LifeGuard™ Analytics, and additional repair metrics reports.*
Easily monitor security posture
.
Leverage VisibilityIQ™ OneCare™'s LifeGuard™ analytics report to see which of devices need updates to keep them as secure as possible.
*Available on Zebra barcode scanners and mobile computers.
If you are interested in Zebra VisibiltyIQ™ and would like to build your solution with Varlink, call a member of our Sales Team to discuss on 01904 717180. Alternatively, please fill out the form below.